Funeral Loans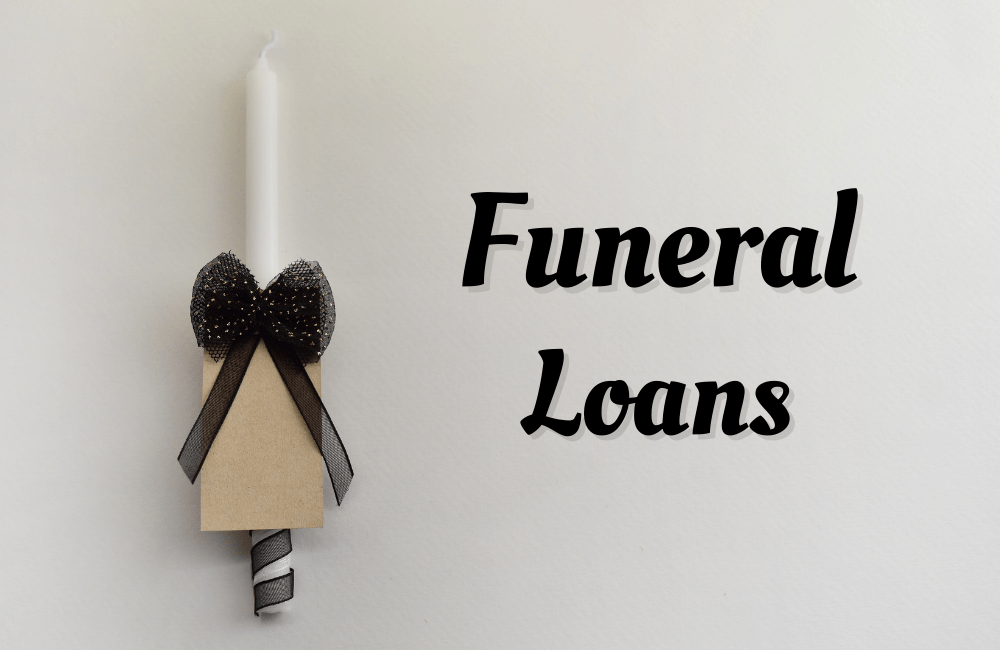 There is no greater pain than losing someone close to you. Certainly, the loss is irreplaceable, and the sudden demise puts you in a difficult place financially. When the time is tough and you are grieving, Pixie Loans promises to stand by you and help find you a funeral loan.
What is a funeral loan?
We at Pixie Loans understand that the grieving family needs their time and space to deal with the loss. Helping share their burden, we offer an unsecured funeral loan that finances the deceased's funeral preparations without you having to worry about it.
Sadly, funeral rites can cost a lot and not everyone is prepared for it. Through our funeral loans, you can get a quick loan that can be repaid on easy terms without further worry. This gives you ample time to emerge from the loss while taking care of the funeral preparations.
What is the difference between a funeral loan and a funeral plan?
A funeral plan and a funeral loan are very different and not the same thing. A funeral loan is a lump sum, where you choose the amount you wish to borrow. That amount is then used to pay for the funeral after someone has died.
In contrast, a funeral plan can be taken out at any time and allows you to pay for your own funeral in advance, along with making the decision on what type of funeral you would like and all the fees associated with a funeral itself.  Buying a funeral plan takes away the stress left to your family of finding the money needed to pay for all the associated costs.
There are other benefits to having a funeral plan and planning in advance. When you take out a funeral plan, you pay for the funeral costs at today's prices, so saving money. Between 2004 and 2020, the average cost of a funeral rose from £1,920 to £5,000.
The price of a funeral plan from Bluesky Funeral Plans can vary from £1,795 to over £5,000, which is a lot to pay upfront. Most funeral plans are now offered on a payment schedule, where you can pay a monthly payment over a period of time.
Where can you get a funeral loan?
Pixie Loans was established with the idea to help people through different stages of their life. When someone close is no longer with you, we want to help the family find the money they need for financing a funeral.
Our funeral loans can range from just £100 to help towards the flowers, up to £5,000 if you want to arrange the service and a wake afterwards. We know this can be a difficult time and stressful if needing to find the finances required.
Lenders partnered up with Pixie Loans are highly considerate, especially in situations like these.  They will look to find the best option for you – for the amount you need and the terms for the repayments.  In some cases, they may ask for a guarantor for larger amounts. This can be anyone, including your partner, family member or employer.  
Can you get one with a bad credit score?
A bad credit score does not reflect who you are but rather gives an insight into the situation you're facing.  We work with a range of lenders that can help if your credit is good or bad.  They base their decisions on your ability to repay the loan, not just on what your credit score shows.
But you can still get a funeral loan with a bad credit score! We have lenders at our back that will help you borrow the loan amount in minimum time. Moreover, because this is a type of unsecured loan, you won't have to present any security to get it approved.
Just fill in the application form and we'll connect you with the right lender.  Pixie Loan wishes to help you in times when no one comes forward to lend a helping hand. All the while, you can grieve in peace while we take care of things for you!