Holidaying On A Budget in The UK
Over the past eighteen months, during the unprecedented pandemic, many people have worked flat out as frontline workers or worked from home looking at the same four walls. As a result, you are most likely ready for a break and want to spend some precious time with your loved ones, away from the humdrum of everyday life.
With Covid restrictions and regulations ever-changing, the majority of us don't want to risk booking a holiday abroad this year. Furthermore, staying in our home country means no airline delays or cancellations, crowding with hundreds of others in an airport, and no surplus baggage fees!
With this in mind, we're here to help with some travel tips for a UK budget holiday!
Set a budget in advance and stick to it
The cost of holidays in the UK can appear incredibly expensive. It's important to realise that you don't need to suffer a blind panic looking where to loan money fast. Overall, there are plenty of holidays that are financially achievable.
Conversely, you may feel you need a little bit more luxury and that you could comfortably repay a small personal loan. Either way, it is still prudent to budget.
First things first – set a budget with what you can comfortably afford to spend. Secondly, plan what you'll need to spend within that budget. Some examples of what you'll need to allocate money for are:
The length of your holiday – a two week holiday will certainly cost more than a three or four-night break.
Accommodation type – camping, caravanning, a cottage or a hotel?
Transport costs, such as fuel, train or coach fares, vehicle rental, ferry costs etc
Food – plan meals and make a shopping list of foods to buy before you go or once at your destination. Cooking meals (if possible, of course) can save a lot of money compared to eating out at restaurants daily.
'Fun' money. This is extra money for treats, for example, ice creams on the beach, fish and chips along the promenade, fairground rides, even a bucket and spade – a family holiday always needs some fun money!
Pet-boarding fees if you can't take your pet with you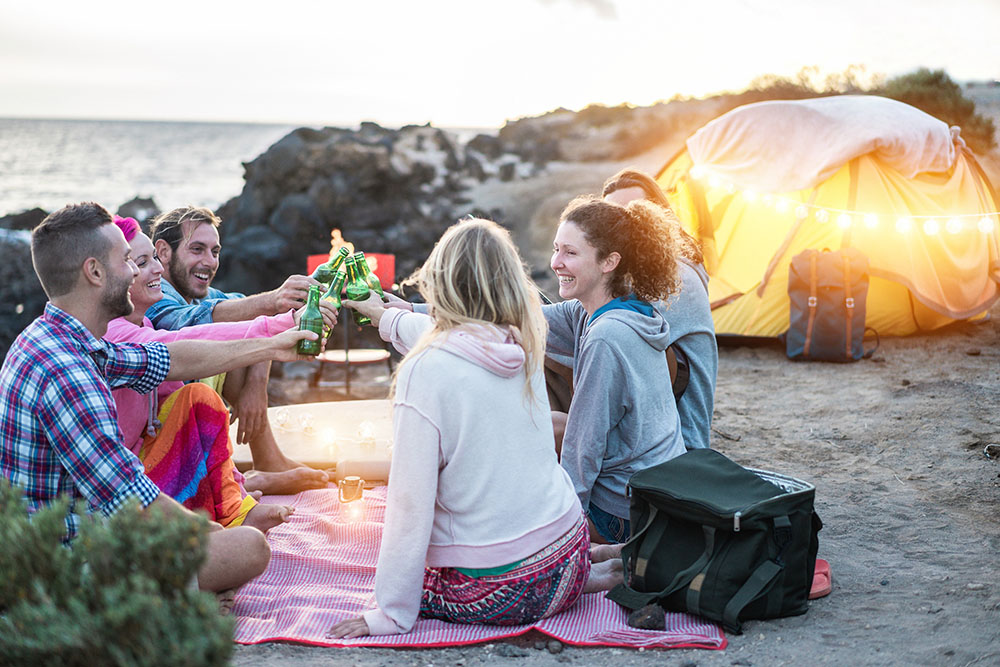 Types of accommodation
Your financial position may have some bearing on the type of holiday you choose – three days camping versus three days in a 5-star hotel will each cost significantly different amounts of money.
If funding is going to be tight, consider having a three-night holiday rather than four, for example. If you live in Scotland, school children break up earlier than the rest of the UK so you may get a better deal in early July rather than August.
Camping is a fabulous chance to get away and immerse yourself in nature and the basics or set up near your favourite holiday resort. Similarly, for a small upgrade, you could try glamping! If you don't already own a tent, you could borrow one from a friend or even rent one at a campsite.
If you rent a tent from a camping site, you'll find that most of your amenities are included such as a fridge etc. Tents can range from a cosy but basic zip-up shelter for two, all the way up to a tent with separate rooms for sleeping, dining and relaxing – the latter being especially suited to a family.
Caravan holidays are great for the UK because as we all know, the weather can be anything but predictable! As with camping, caravan holidays are very family-friendly and you may even be allowed to take the family pet!
Modern caravans are almost a home from home with satellite TV, comfortable beds, a bathroom and a kitchen. Many sites offer evening entertainment ensuring the kids have a fun time too.
Some people rent out their holiday homes, from caravans to chalets to holiday cottages. You may even be lucky enough to have a friend or family member that owns such property and offers 'mates-rates'!
Airbnb offers a vast range of holiday options, from city apartments to rural cottages with hot tubs. You could even share the cost of a large property with another family!
Hotel stays needn't be expensive, but depending on your requirements, costs can vary. If self-catering is not for you, a hotel with breakfast and dinner thrown in could be just the ticket! However, booking a room-only gives you a chance to venture out and sample the local sights and restaurants, as cheaply or expensively as your budget allows.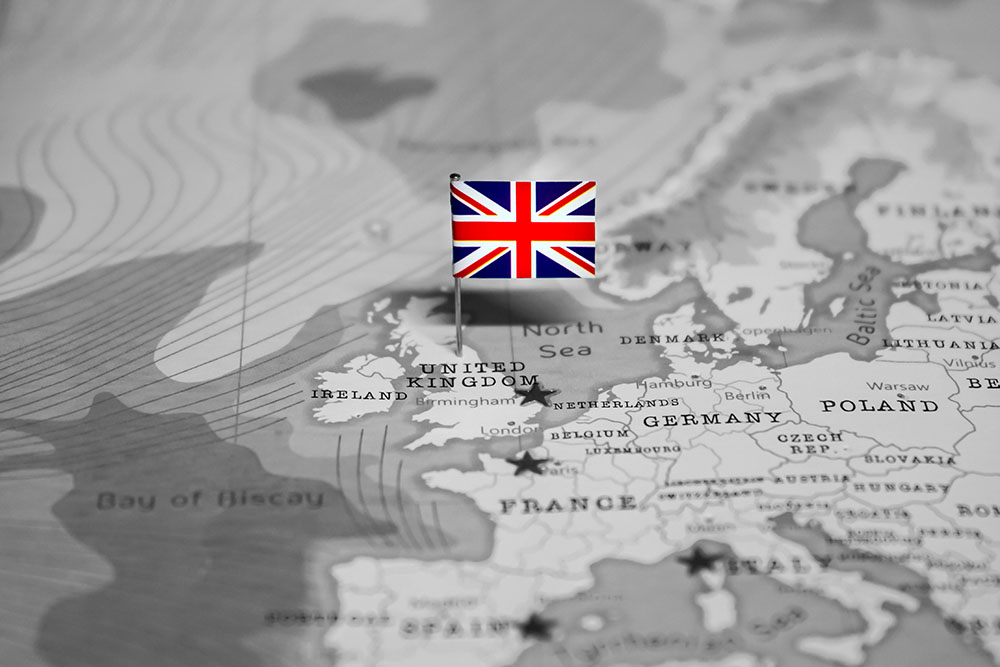 Perfect areas to holiday
The UK really is your oyster!
Of course, as with any break, if you are travelling at peak season you would be well advised to book in advance and even more so if you have your eye on a specific property or area that proves extremely popular.
However, you may just be lucky enough to bag a last-minute cancellation. In the meantime, ensure you have a backup plan if you don't book in advance and the cancellation doesn't materialise!
England
There are so many fabulous places to choose from across the UK. South of the 'border' is home to some fantastic cities and beaches. It goes without saying that London has a vast amount to offer, with historic buildings, nightlife and shopping. You can tailor your city break to suit your pace of life. 
Devon and Cornwall have some of the best coastal areas to visit, along with Bournemouth and Great Yarmouth.
In fact, the UK coast has many Blue Flag award-winning beaches and the South of England is just one part of England to proudly be part of this.
Meanwhile, north of the 'border', you have the Peak District and Lake District, both national parks owning outstanding areas of beauty, perfect for that back-to-nature staycation. Enjoy the peace and quiet while you walk, hike or cycle, enjoying the fresh air.
Whitby and the surrounding area along the east coast of England is another beautiful area to stay. Offering great days out and beaches, it is perfect for those family breaks with young children.
Scotland
The northernmost country of the UK, Scotland has a diverse range of places to suit every budget and need. The two most well-known cities, Glasgow and Edinburgh are vibrant, cultural and they have much to offer.
Not far from Edinburgh, on the east, you have the 117 mile Fife coastline, including St Andrew's, famous for its golf and yet more award-winning beaches. Only an hour or two drive from Edinburgh or Glasgow, you will find yourself in central Scotland. Stirling agreeably has one of the UK's most stunning castles.
The Scottish Isles are the perfect get-away treat, with crystal clear waters, idyllic surroundings and peace and quiet to match. The Scottish Highlands also need to be seen to be believed with their picturesque landscapes.
Wales
North Wales and Anglesey are superb areas for both family holidays and quiet holidays for couples. North Wales has everything to offer, stunning coastal walks, beautiful beaches, hiking, and of course, castles and plenty of history! Snowdonia is a popular area and you can also try ziplining over a disused quarry in Bethesda.
Pembrokeshire also has more than its fair share of stunning coastline and beaches. Nestled in the county is Wales' capital, Cardiff, another beautiful city with lots to offer, from castles to cruises around the bay.
Ireland
The country's capital, Belfast, offers a romantic break for the couples out there, or a great family experience, with its Titanic history, green parks and more.
An hours' drive away and you have Giant's Causeway, the internationally famous interlocking basalt columns. This is also a UNESCO World Heritage Site and not to be missed!
Northern Ireland also has a share of Blue Flag beaches, such as Whiterocks Beach, Portrush Beach and Benone Beach. The verdant countryside is another reason that Northern Ireland is always so popular with tourists.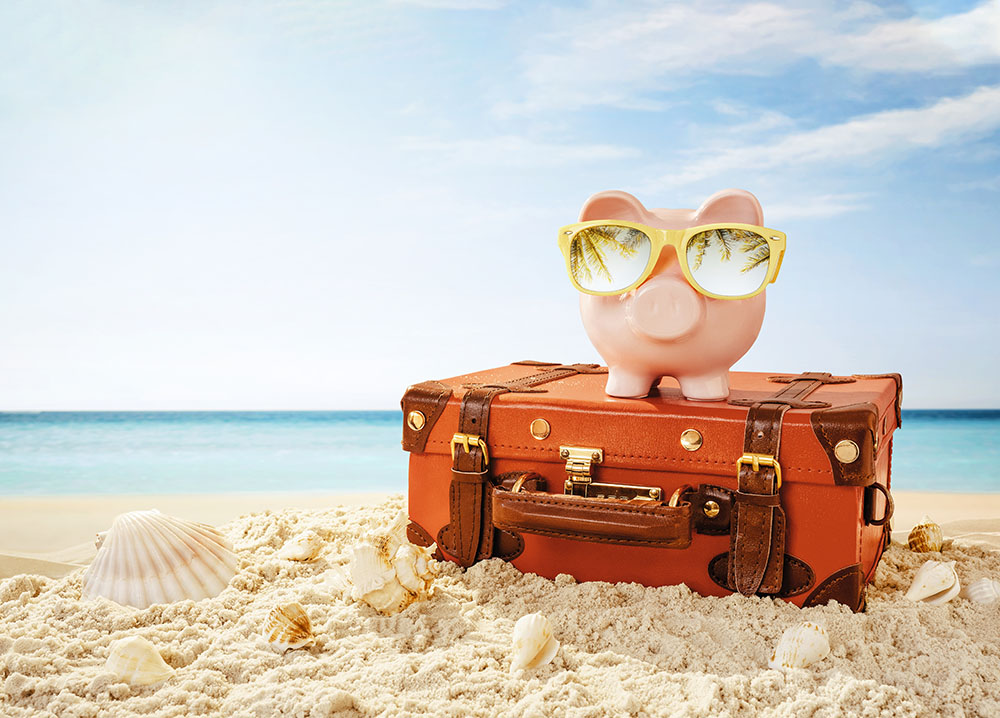 More cost-saving tips
For some, the type of holiday you enjoy may well be determined by your available funds. Although, it's important to realise that a little research can go a long way! For instance, make use of the comparison sites to see if you really are getting the best deal.
Sign up to the email lists of the budget chains, such as Travelodge and Premier Inn so that you are notified of any deals they may have. Surprisingly, some of the higher-end hotels also have great discounted offers too. Additionally, sign up to the likes of Haven and Hoseasons too.
Sites such as Wowcher and Groupon have some pretty outstanding deals to offer at times. In addition to this, booking.com, Expedia, travel supermarket, and plenty more sites can be very competitive.
Equally, some of the popular chain restaurants have great discounts, particularly if you are on their mailing list. Try to find out what is in the area you're visiting and save any vouchers for those restaurants. Apply this to any activities too, looking out for things such as Kids Go Free, etc.
Try to be flexible, mid-week holidays can be cheaper than weekend respites. It goes without saying that weekends are the most popular times, so they tend to be more expensive and get booked up much more quickly.
By and large, having a holiday with your loved ones is a great time to catch up and rebond after long days at work or school, but don't allow it to get you into financial difficulty. In short, if you need a small loan to make the cost of the holiday more manageable, or a loan for bad credit, ensure you can comfortably afford to repay it. And remember, it only spreads the cost of the holiday- after all, you still need to repay it once you're back home and the holiday glow has worn off.
Finally, start saving now for next year's holiday. There are easy ways to begin, such as saving challenges, cutting back on bills, saving money in the workplace and as a parent.