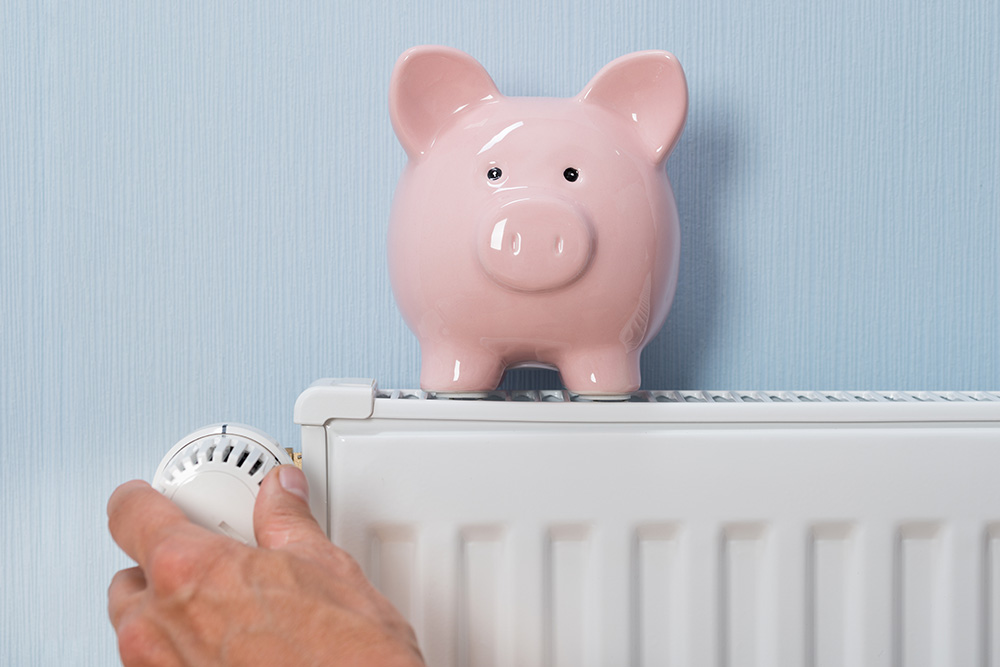 Saving Money On Energy Bills
Every household uses one or more sources of fuel, whether that is electric, gas, oil, wood-burning, or a combination of any of those. A recent study with the Energy Saving Trust and Citizens Advice Bureau says by implementing some small changes, a household could save £100 per year. Here is a list to help you cut energy usage and save money.

Turning your thermostat down by one degree could save you up to £75 per year off your heating bill! Across the UK, that could be a saving of £800 million and 3.3 million tonnes less of carbon emissions each year.
Changing all your lightbulbs to energy-saving light bulbs could save £230 million across the nation. They require less electricity to run and last much longer. The amount you can save will vary. It depends on the number of bulbs you need and how long they are in use for. Also, don't forget to factor in the cost of the bulbs. One thing is sure- you will save, even if it may be as little as £10 per year.
Turn appliances off at the socket rather than leaving them on standby. Obviously, you don't want to do this with your freezer, but with your television, stereo or washing machine, for example, you will save electricity.
Only using the amount of water you need in your kettle or when cooking food saves energy and therefore money too.
Insulate! Your walls and your loft will benefit from this, and so will your wallet.
Invest in smart technology. This could be a smart meter that shows how much energy you use, in real-time. Smart meters also send your meter readings to your supplier so no need for estimated bills anymore.
Smart heating, such as Hive and Nest, allow you to change your settings remotely. Therefore, you don't need to heat an empty home if you get delayed while out. Smart sockets enable you to control whatever is plugged into them, such as a lamp or television. Even a timer switch can help reduce your energy usage where lamps etc. are involved.
Consider the energy-efficiency ratings when buying new appliances. A washing machine with a rating of A+++ will cost less to run than one rated A+ throughout its life.
Washing your clothes at a lower temperature and on a quicker cycle will help to save those pennies. Just doing one cycle less per week can save you £5 a year!
Draught-proof your home. Seal any cracks, line your letterbox, and consider double glazing if you haven't already got it.
Using a slow cooker while you're out at work can save you money- it uses a similar amount of energy to a light bulb.
Air-dry laundry when you can rather than using a tumble dryer. Invest in a washing line or rotary line for those (rare) dry days!
Layer up, don a jumper and some comfortable socks and nestle under a blanket, and read rather than watching the television. It is super cosy, and you save money by turning down that thermostat!
Finally, see if you are entitled to any help. If you were born on or before 5 May 1963, you are eligible to £100-£300, tax-free; this is a Winter Fuel Payment. You can call 03459 15 15 15 for any queries.
There is also assistance known as Cold Weather Payment. If the temperature in your area stays below freezing for seven consecutive days or more, you may be entitled to £25. If eligible, you are automatically paid this in the same way you receive your benefits, so you don't need to apply.
Keep up to date with deals on your energy tariff. Compare deals with energy suppliers. If you are out of a contract, chances are you'll be paying more than you need to. There are plenty of energy deals for dual fuel, for direct debit payments, smart meters, etc. There will be one that suits you.