Christmas Gifts For £5 and Under
Who said Christmas would be a really good time to get into debt? That's right, no one! Yet every year, millions struggle with the cost of Christmas, from the cost of gifts to food.
Don't feel the need to become in debt, there is a wide variety of choices of gifts for everyone, at all prices. Don't let bad credit loans over stretch your expenses.
You'll find something here with these terrific gift ideas that cost less than a fiver.
Gifts for Her
Whether you need to buy a Secret Santa for a colleague at work or need an extra stocking filler, these gifts will suit her down to the ground.
Erase Your Face Make-Up Removing Cloth
£3.99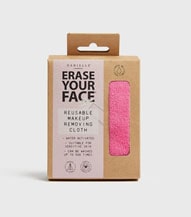 New Look has a fabulous makeup remover cloth for just £3.99, available in a range of colours. All you need to do is dampen the cloth and remove your makeup, and it will withstand up to 500 machine washes, making it much more eco friendly than disposable wipes.
Grandma's Heat Changing Mug
£5.00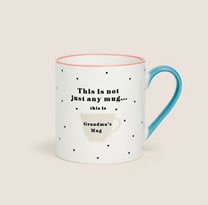 Grandma will just love this mug from M&S! Only once she has poured the hot water in will the mug show who's cuppa it is, with its heat-sensitive coating which will last for approximately 1000 reveals.
Gin and Candle
£4.99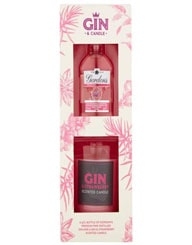 Perfect for that cosy winter evening, Gordon's pink gin and a strawberry and gin flavoured candle – sit back and relax, whether in front of the TV or a warm scented bath.
A La Mode Foot Pamper Set
Under £5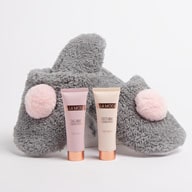 Home Bargains has just the gift to unwind from the shopping sprees after Christmas. From A La Mode, this set includes a foot scrub, foot lotion and soft slippers to put on after your home treatment – perfect excuse to sit with your feet up!
Dove 12 Day Beauty Calendar
£4.99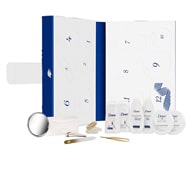 OK, so this will be better gifted before Christmas day, but it's still a fantastic set for the money, with 12 mini Dove products – one behind each door.
Friendship Knot Earrings
£3.99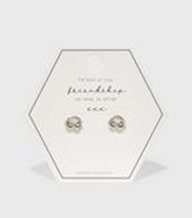 These earrings are a great gift to show your best friend what she means to you – stating 'the knot of true friendship can never be untied'. Beautiful earrings, day or evening.
Gin Botanical Infusions
Under £5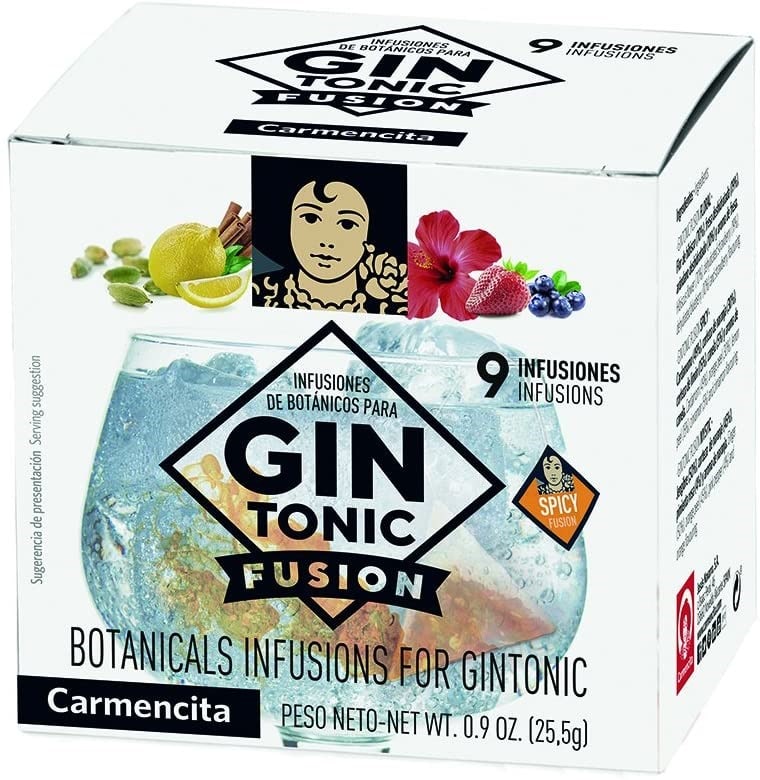 There are delicious flavours in this Carmencita fusion pack – 3 each of a fruit-based hibiscus flavour; spicy and floral which includes cardamom and cinnamon bark (and more); and mystic flavour, containing ginger, pepper and orange. Guaranteed to tickle your tastebuds for an autumnal drink.
Gifts for Him
For fathers, sons, brothers or partners, these gifts make great stocking fillers or perfect Secret Santa gifts for the office.
Beard Buddy Styling Kit
£5.00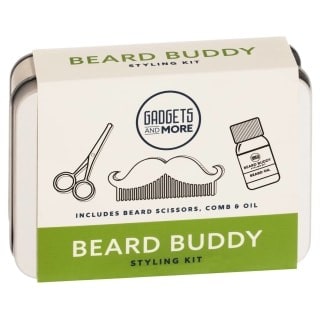 This little kit has all the essentials – scissors, a comb and beard oil, perfect to keep his groomed beard on fleek.
Dove Men Care Gift Tin
£3.49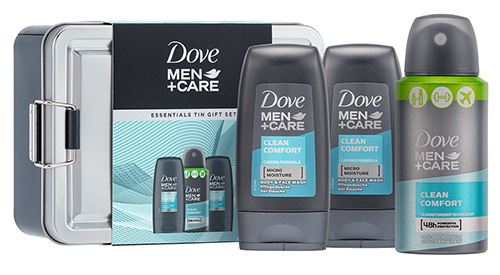 This nifty little tin has 2 body washes and an antiperspirant covering 48 hour protection, helping him to stay fresh all day, even with sensitive skin.
Bluetooth Splashproof Speaker
£4.99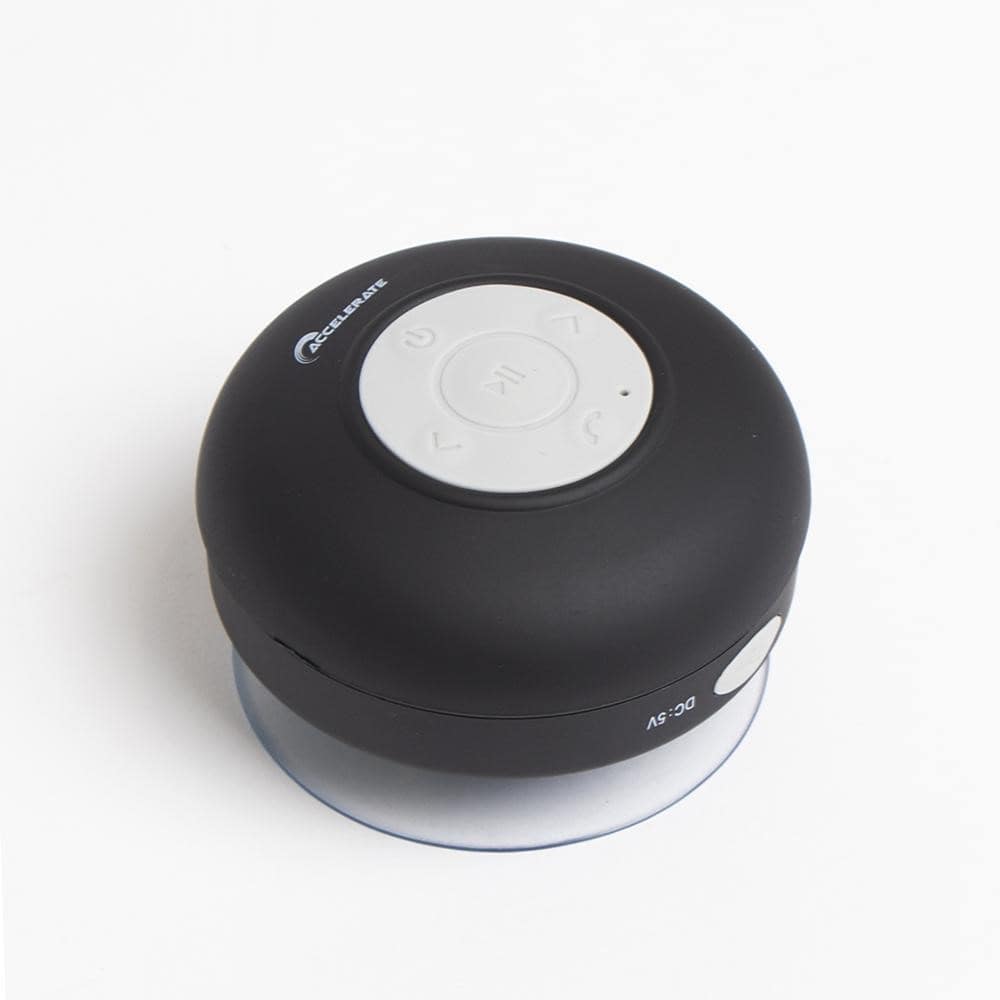 This speaker has a lot of bang for its buck! Stick it to the wall or shower door with the suction cup, power on or off, skip tracks, adjust volume and even take calls!
Bingo For The Office
£4.99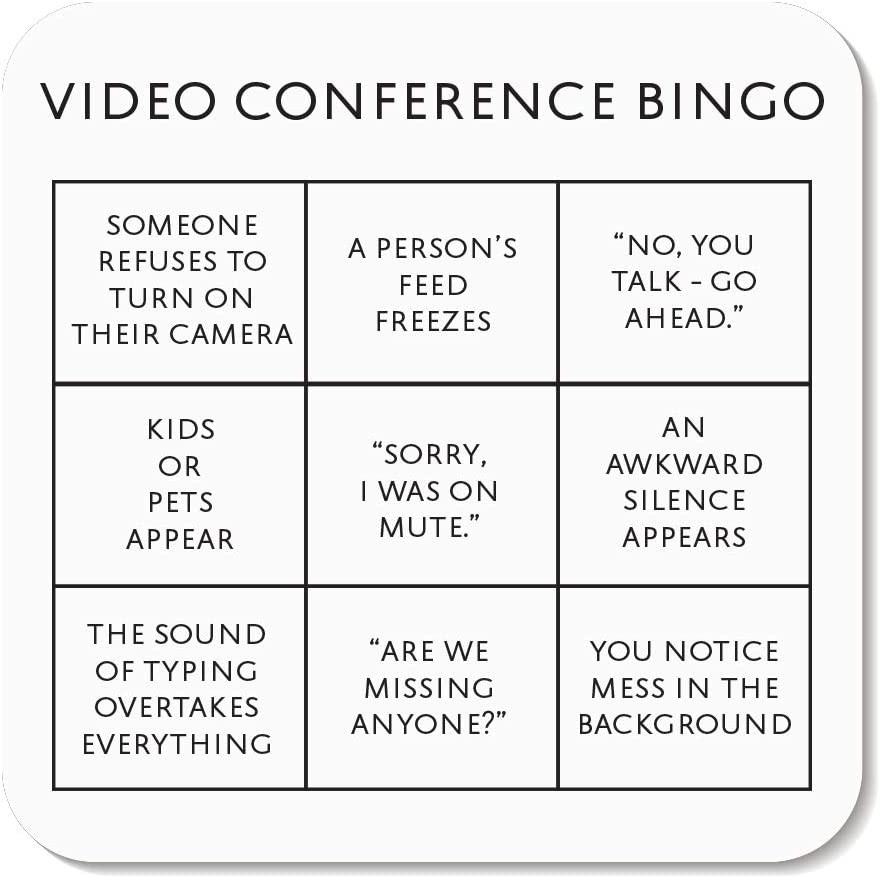 Some Zoom calls just aren't that entertaining so this will help you to feel bored no more! The bingo card coaster can certainly fill a few minutes with a little more entertainment!
Sudoku Cube
£4.99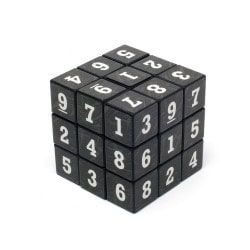 This makes a nice change to the good old Rubik's Cube! Whether needing to have a break at work or just keeping your hands busy watching TV in the evening, this sudoku cube is a great stocking filler.
Gifts for Kids
Disco Bath Bomb
£3.96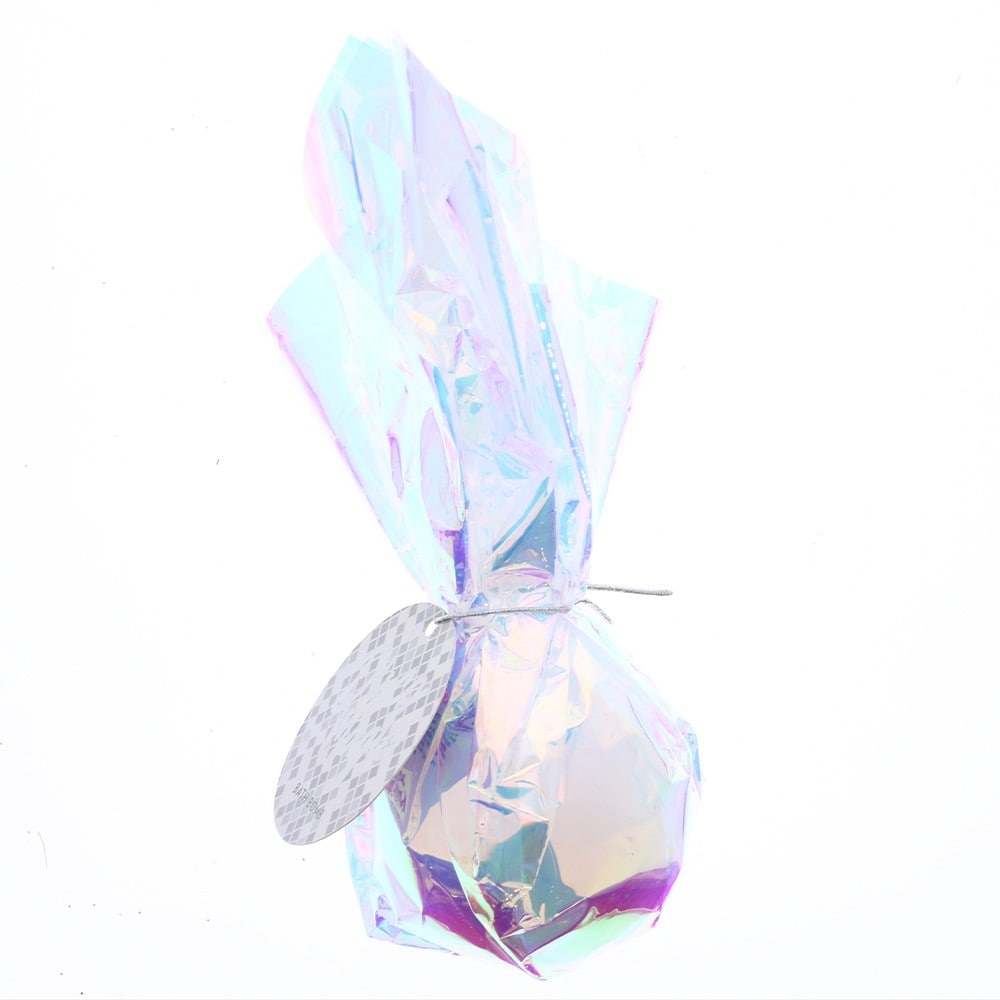 Bathtime need not be a struggle any longer, kids will love this bath bomb! (If you don't decide to use it first!)
LOL Surprise – Make Your Own Jewellery Kit
£3.99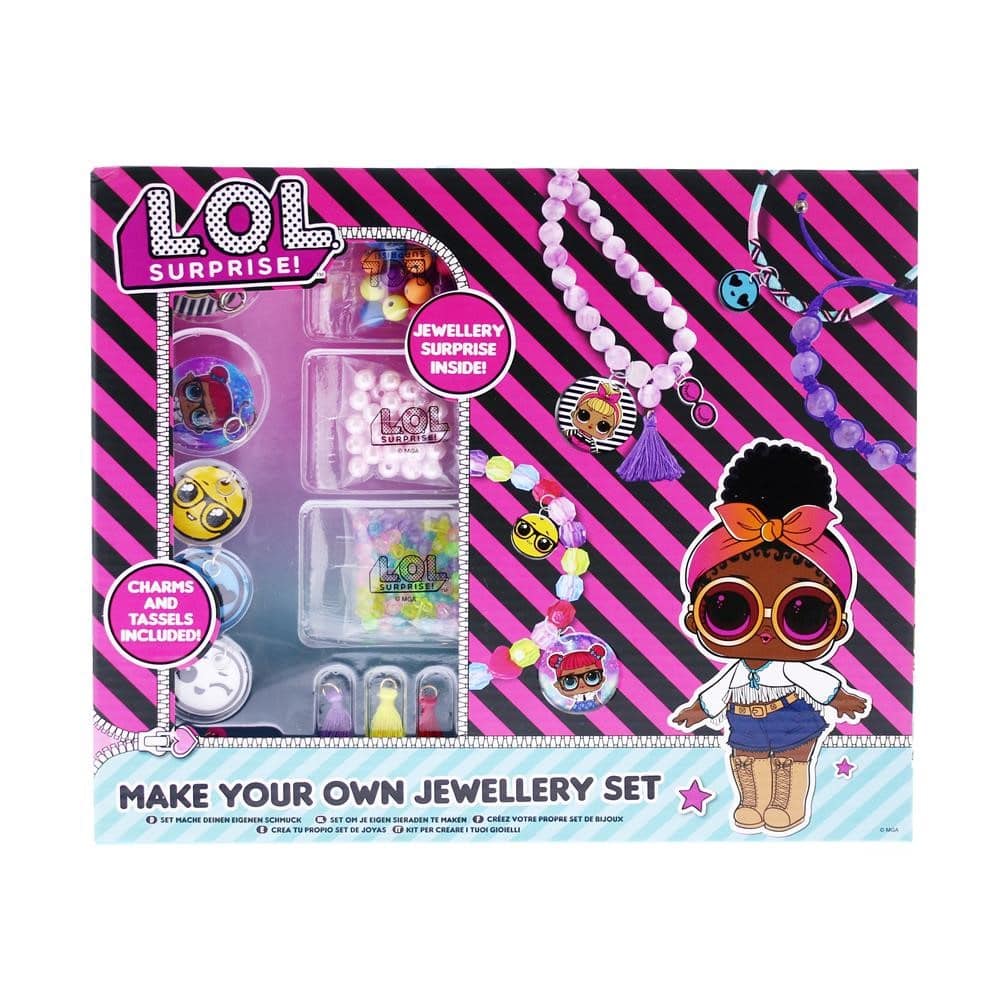 Jewellery making has never been more colourful. With coloured, neon and pearlised beads, thread, charms and a gift bag, this will keep the little ones entertained for hours, with something to show at the end of it!
Galactic Slime
£3.99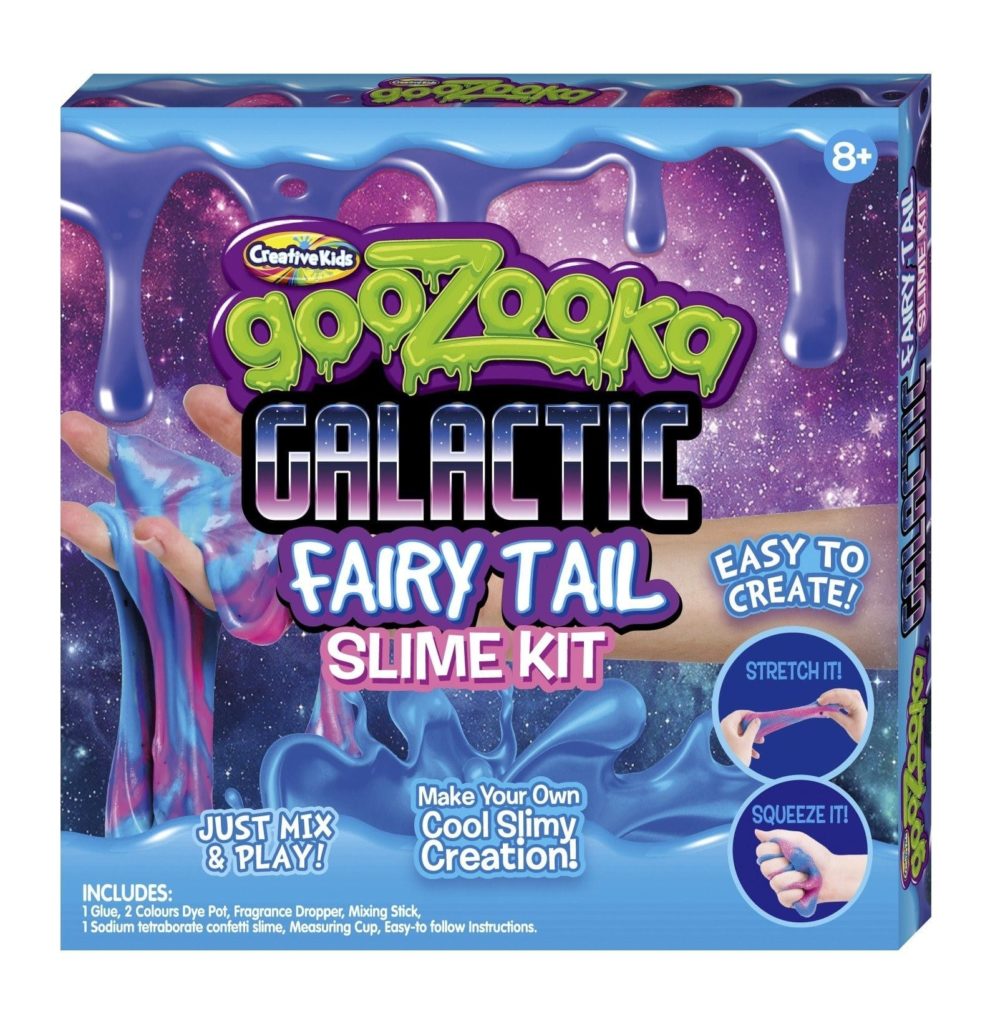 Fun for all, this kit helps you make your own slime with easy instructions and all the ingredients you need. Stretch, squeeze and play!
Spiral Art Set
£4.79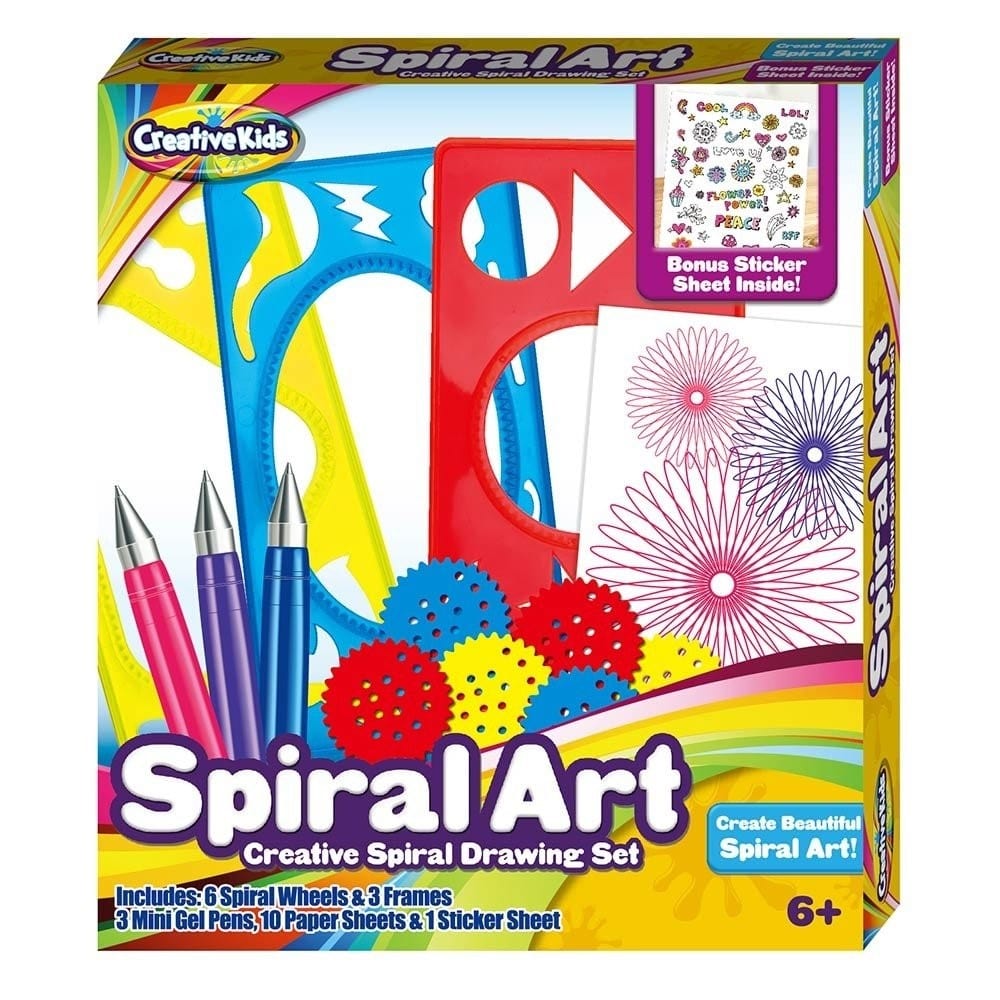 For kids (and big kids!) this spiral art set has 6 wheels, 3 frames and gel pens to allow you to create some awesome art! Relive your childhood, or introduce the younger generation to a favourite pastime!
Play-Doh Kitchen
£5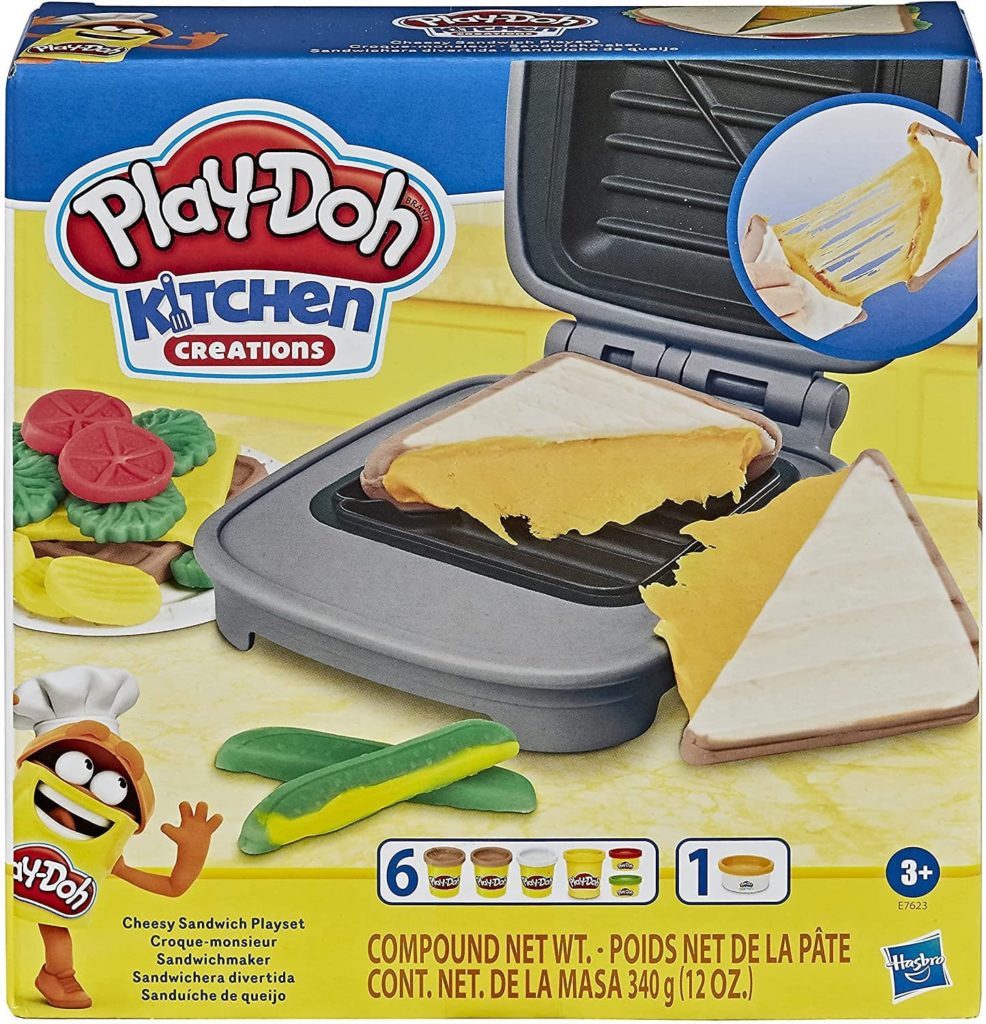 For the creative kids out there, you don't get better than Play-Doh! This toastie maker is perfect to start your Play-Doh empire or add to a growing one.
Die-Cast Cars
£3.69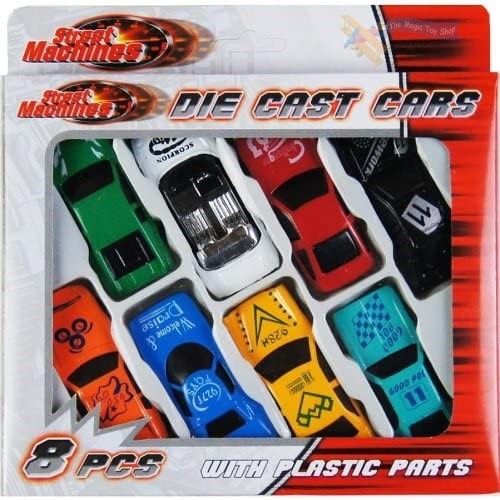 With 8 cars to play with, the little ones can entertain themselves for hours! At around 6cm each, these die-cast cars are small enough to store yet not too small to be lost! Perfect for mini petrolheads!
Family Entertainment
Now That's What I Call Music Card Game
£4.99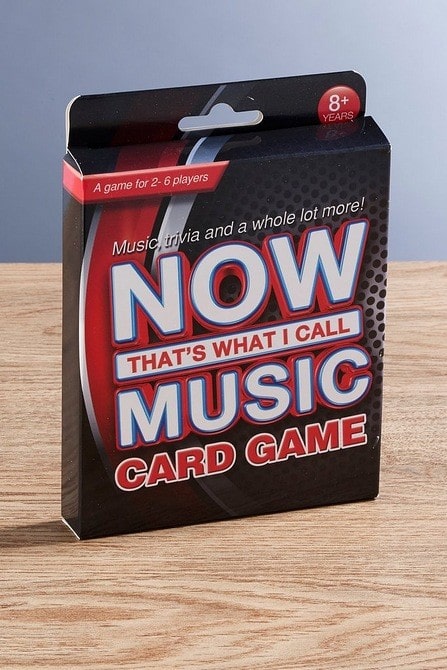 Test your knowledge about music spanning the years, old or new. With the Now That's What I Call Music card game, you get 2 sets of cards, dice and a set of rules about how to play. Who has what it takes to win?
Pixar Trivia Quiz
£4.99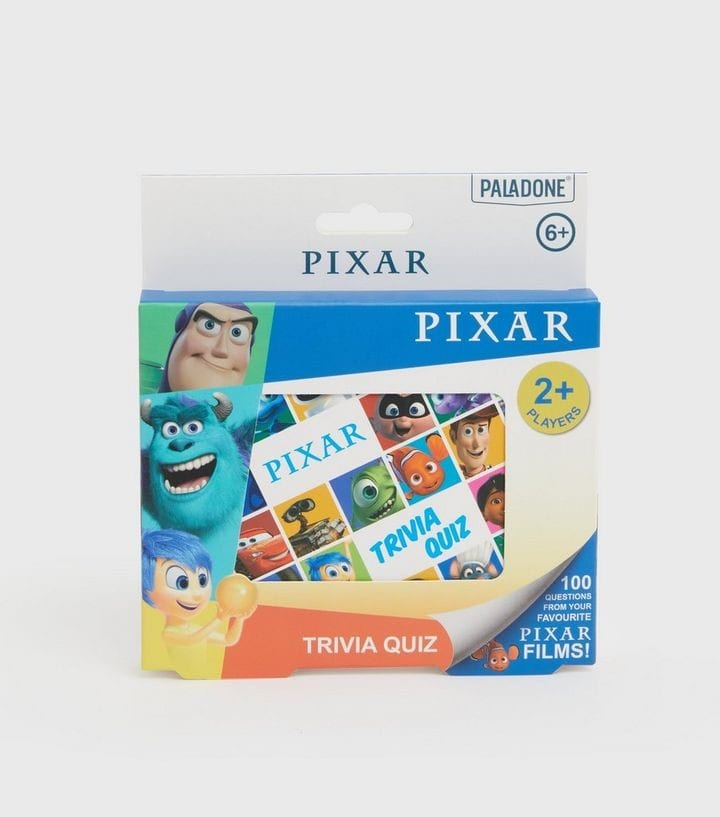 All in one fun for all the family. For a minimum of 2 players, this Pixar Trivia game has more than 100 questions to test your expertise on all things Pixar!
Twister Napkins
£4.99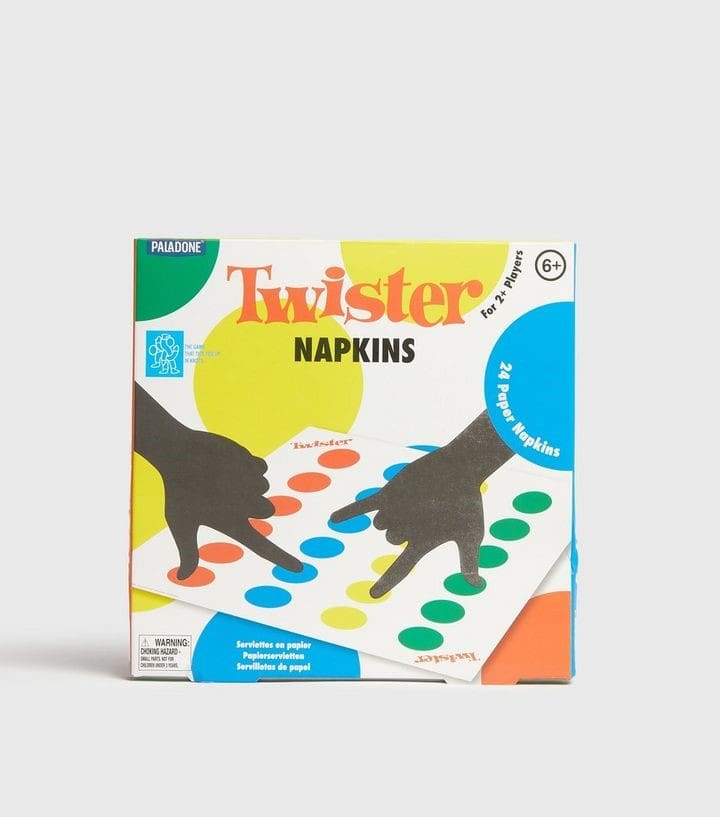 A 'twist' on the well-loved family game, these Twister napkins are ideal for after-dinner fun, or even between courses at Christmas dinner. They may just help stave off a full-belly nap!
Takeaway Decider
£5.95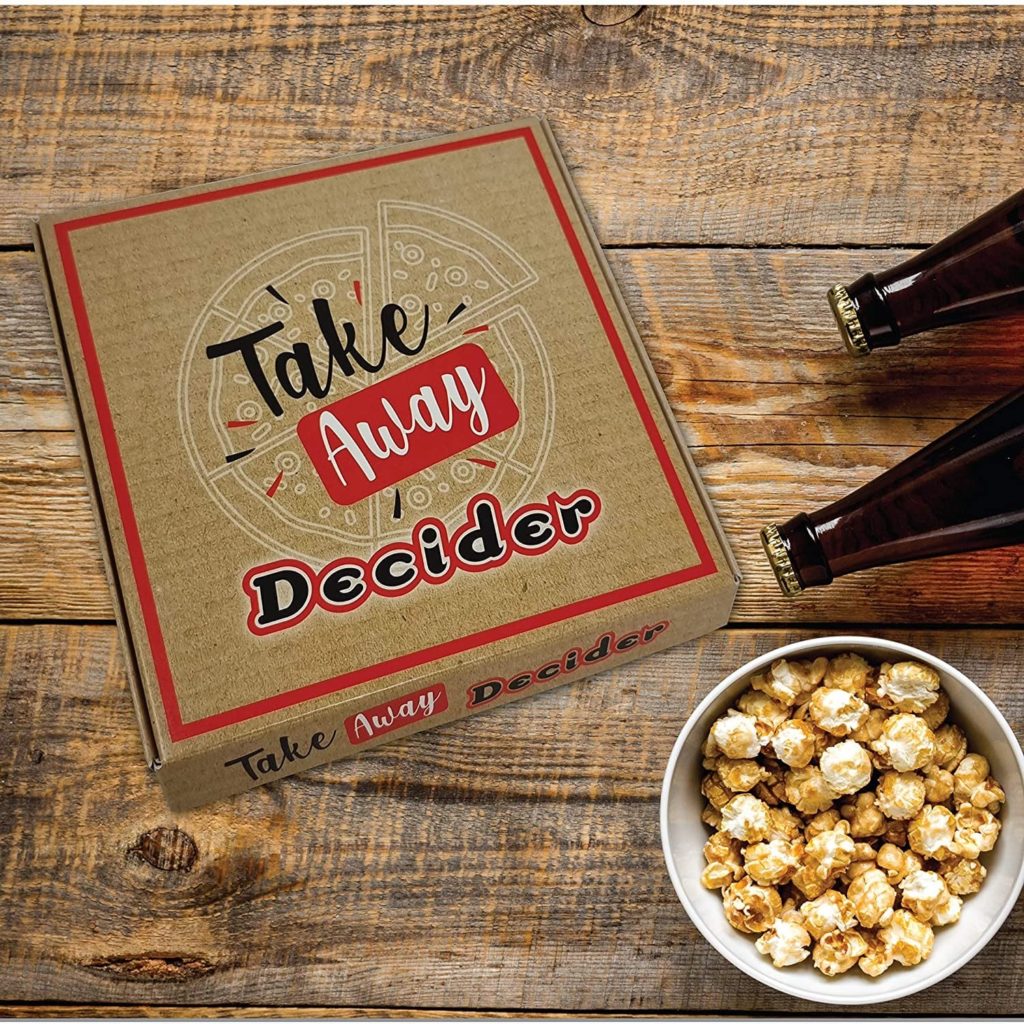 OK, so this is just over the £5 limit, but the takeaway decider will save a night of indecision and bad food. We've all been there when we just can't decide what we fancy. Well, look no further! Fantastically easy to use, you'll wonder why you haven't bought this before!
Amazing Facts True Or False Game
£5.00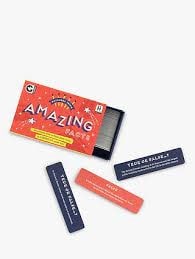 The true or false game has over 80 unbelievable questions (and answers!) with which to amaze the crowd on game night – let's see who's got what it takes to win the crown, whether through luck or sheer wisdom!
For Anyone And Everyone
Monogram Tumblers
£1.99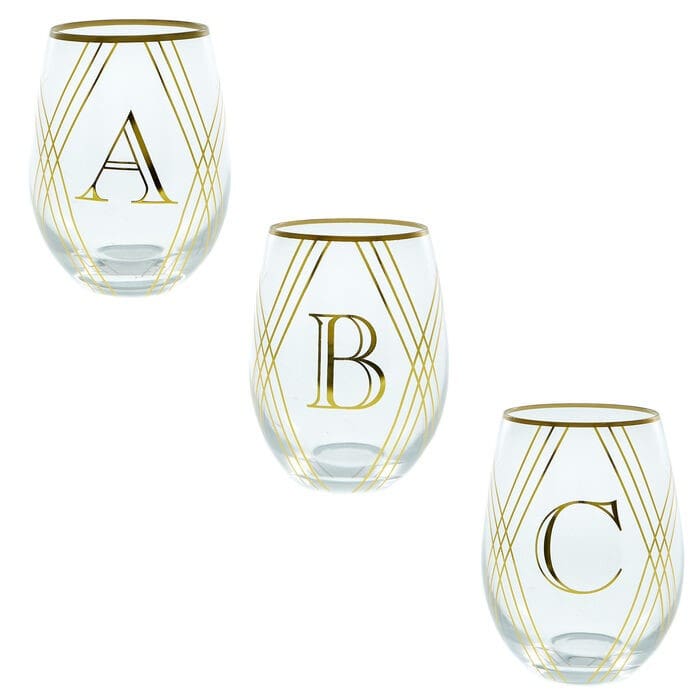 For that personalised touch, treat someone (or yourself) to a glass monogrammed tumbler. No more arguing over whose drink is whose and a bargain at under £2 per glass.
Bauble Scented Candle
£4.00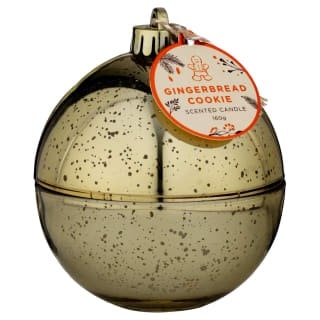 With the warming and cosy scent of gingerbread cookies, this candle is perfect for the family home, bachelor pad, or an indulgent pamper night. Also available in winter spice.
Drumstick Ultimate Gift Set
£4.99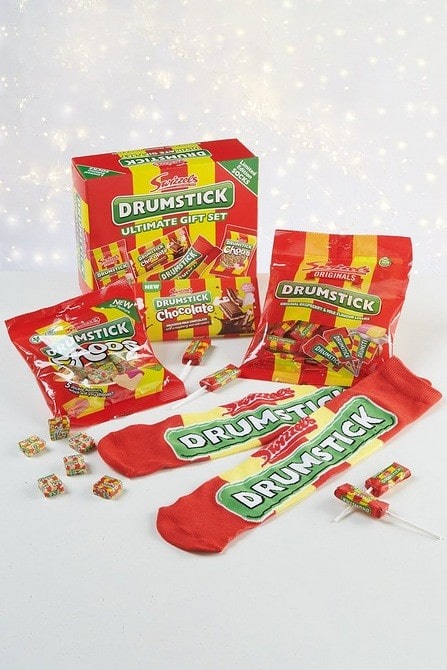 Not only do you get chocolate Drumsticks, chews and lollies in this ultimate gift set, but you get a snazzy pair of Drumstick socks too! Perfect for kicking back at Christmas and indulging.
Push Me Pull You
£4.99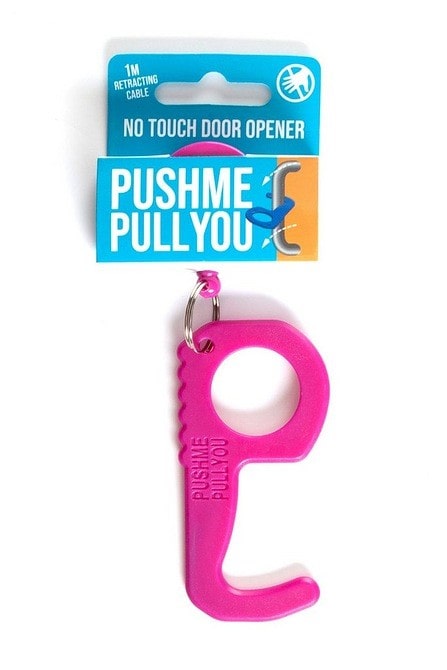 Not everyone feels comfortable touching public door handles or drawers. Maybe you're one of those that gets an electric shock from the office filing cabinets? The Push Me Pull You is a dandy device to help absolutely anyone!
Oops, Wine Again? Tote Bag
£4.99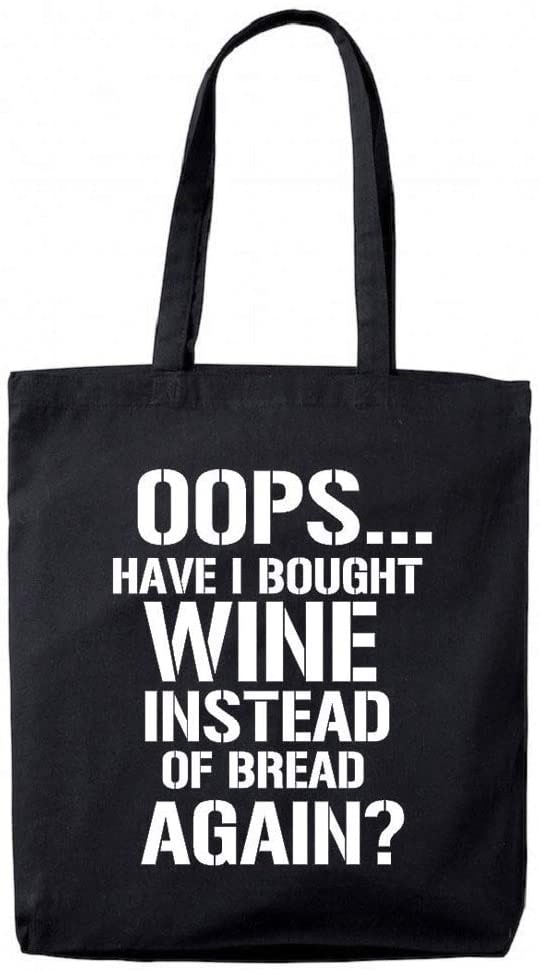 If you've not done it yourself, the chances are that you know someone who has, or does regularly! For the wine lovers in your life, we present the perfect tote bag!
*All prices correct at time of writing*