Black Friday Early Deals 2021 UK
You've made a list of what you need from the Black Friday sales and set your budget – now it's time to shop! To help you look for those early Black Friday deals, we have rounded up some of the best here.
Many of the high street and online giants begin their Black Friday sales well before Black Friday, which this year falls on 26th November 2021. Curry's, Boots and Very are just three of those making an early start, from 5th November, with the others set to follow soon.
Almost everything you can think of will have some sort of discount attached for Black Friday, whether that is a new vacuum cleaner or toys for the kids at Christmas. Without further ado, let's see what you'll be able to get hold of…
Electricals
Let's look at electricals first, seeing as they can carry some of the biggest discounts you'll see with Black Friday deals.
LG 64" Oled Smart TV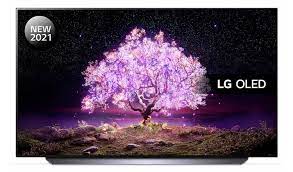 Curry's have this amazing LG Oled TV in their early Black Friday sale, with a staggering £600 saving! Priced at £1699, this smart tv boasts a 64" screen, with Google Assistant and Amazon Alexa. This television provides you with an almost unrivalled experience for movies, gaming and also has built-in smart home control.
TCL Roku 32" TV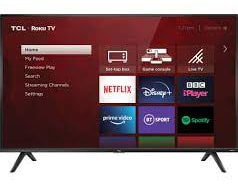 For those of us with a smaller budget, this TCL Roku 32" smart TV is an absolute bargain at £159.99 with a saving of £70.99. Great for catching up and streaming Disney+, Netflix and Amazon Prime.
While we're talking of great deals, head over to Broadband Freedom. You can get fibre-broadband with no contract, helping you to reduce long-term expenditure on 2 year contracts, such as you would receive from Virgin or BT Broadband. All ready to stream on your new TV!
Samsung RS8000 Fridge Freezer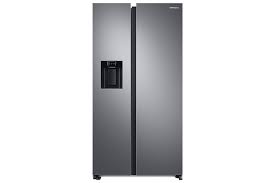 Are you in need of a new fridge freezer before Christmas? Curry's, yet again, have a fabulous deal on the Samsung RS8000 American style fridge freezer. With a water and ice dispenser, and a complete frost-free feature, you'll save £500 and pay only £999.99.
Samsung Frost Free Fridge Freezer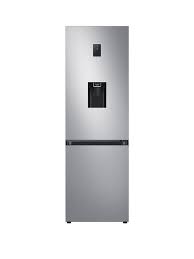 Very have a smaller but just as highly rated Samsung frost-free fridge freezer in their early Black Friday sale, which contains a non-plumbed water dispenser. At just £449, a saving of £200.99 is a pretty sound deal!
Tower Digital Air Fryer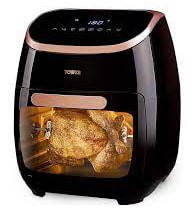 Very has, once more, got a great deal. The Tower digital air fryer has been discounted to £89.99 from £119.99, saving you £30. Using air circulation and adjustable temperature settings, the air fryer can cook a good range of meals.
Washing Machine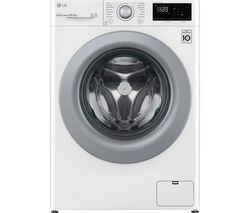 Curry's have a not-to-be-missed deal on an LG washing machine. A 1400 spin and 10.5kg load are just 2 of the terrific features this machine has to offer. Priced at £399.00 on Black Friday, this saves you over £150!
Shark Cordless Vacuum With Anti-Hair Wrap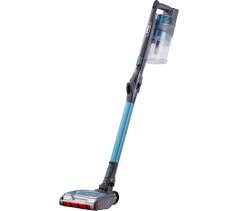 The Shark Cordless Anti Hair Wrap and True Pet IZ201UKT has a considerable discount in Very's early Black Friday sale. Saving £160, this popular vacuum is now priced at £219. Also designed with pets in mind, this vac has 40 minutes run time and works perfectly on both hard floors and carpets.
Tassimo by Bosch Coffee Machine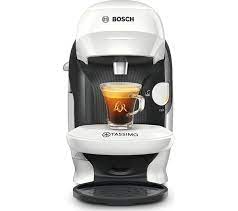 Now at just £29.00 and available in 4 colours, white, red, black and cream, you can buy this fabulous Tassimo coffee machine at well under half price. Enjoy not just coffee, but a diverse range of hot drinks with the Tassimo pods. You will save an astounding £50.99 with this Black Friday deal.
Oral B Pro 3 Toothbrush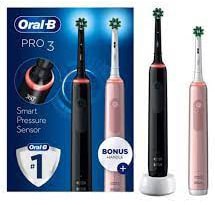 Boots has an awesome Black Friday deal on this Oral B Pro 3 toothbrush, discounted from £140.00 to £55.00, saving you a huge £85.00! Available in black and pink, the kit contains two handles, two toothbrush heads and one charger.
ASUS Chromebook C223NA 11.6" Screen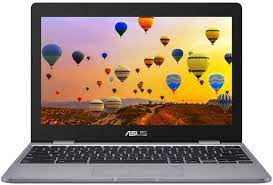 This compact and lightweight ASUS Chromebook has 4GB RAM and 32GB of internal storage. With 10 hours of battery time and an Intel dual-core processor, this is just perfect for students of any age and anyone else on the go.
Blink Mini Compact Indoor Camera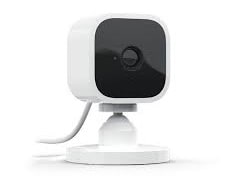 Amazon has put the iconic Blink Mini Indoor Camera on its early Black Friday deals, priced at a surprisingly low £19.99. The indoor security camera works with Alexa, has motion detection and is plugged in, so you don't need to worry about recharging it every so often. The camera has live view and two-way audio, should you wish to speak to or hear people or pets in your home.
Health and Beauty
Boots has got a vast section of their website dedicated to its early Black Friday deals, much of which can make ideal gifts for people, and not just for Christmas.
Fragrances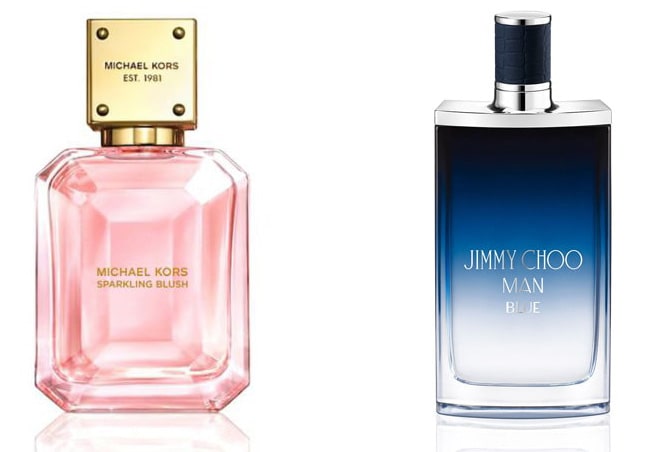 Boots have a small collection of both his and her's fragrances in the Black Friday sale including Michael Kors Sparkling Blush Eau de Parfum for £28.50, saving an incredible £43.50. Jimmy Choo Man Blue has also got a huge discount down to £24, down from £48.
Beauty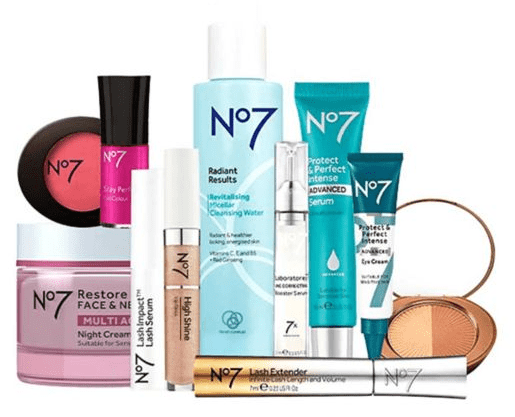 For the lovers of any No7 products, this is not to be missed! The No7 Beauty Gifting Bundle includes 13 products, including mascara, eye cream, line correcting serum, and night cream, for the unbelievable price of £50, worth £195.40! That saves you a massive £145.40, wow!
Straighteners

Boots have yet another deal to be snapped up – the Babyliss Pearl Shimmer Straighteners. Priced at a more than reasonable amount of £30, you'll get to save £45 on this outstanding hair product. With heat up to 235°C and nano-quartz ceramic plates, you really don't need to spend hundreds of pounds to achieve sleek, ultra-smooth hair
Philips OneBlade Gift Set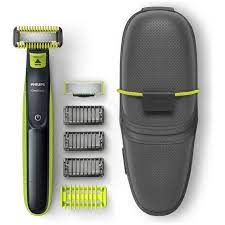 For the men who like to stay groomed, the Philips OneBlade Gift Set is a perfect addition to a regime. The styler can trim, shave and edge lines, rather than having multiple types of equipment. There are 3 guard combs too, allowing you to trim hair to a length of 1, 3 or 5 mm and it can be used both wet and dry.
Fitness Bands
The price of fitness bands can vary massively, but what you need to buy can depend on exactly what you need from your device, such as simply counting steps and sleep stages, or devices much more specialised to your sport choices and fitness levels.
Garmin Forerunner 645 Music GPS Running Watch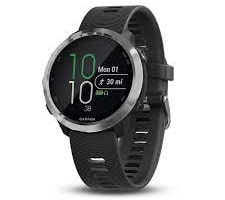 Garmin is one of the leading brands for precision fitness bands and the Black Friday sales at Very bring an outstanding discount on the Forerunner 645 Music GPS Running Watch. You can save £170, which is almost half the price, and buy this at £179.99. Alongside tracking your fitness and using features that monitor your workout and recovery, this watch also has a built-in GPS, Garmin Pay and can store 500 songs for your workout.
Huawei Band 6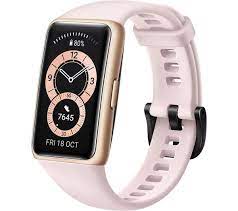 Kinder on your finances, but still boasting a good variety of tracking abilities, the Huawei Band 6 is a great choice. The watch will track heart rate, sleep, steps, calories, and smartphone notifications. Available in graphite, green, orange or pink.
Popular Smartphones (SIM-free)
There are literally hundreds and thousands of deals for mobile phones with a contract with many providers, but we'll look at a few of the more sought after smartphones, that are SIM-free and can therefore be used with any network.
Samsung Galaxy S21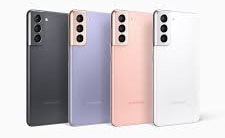 Amazon comes in with the best price for this much-wanted smartphone. The Samsung S21 5G houses either 128GB or 256GB, so we looked at 128GB. With a seriously good 64MP camera a 12MP front-facing camera, and a 4,000mAh battery, this phone has everything you need.
iPhone 12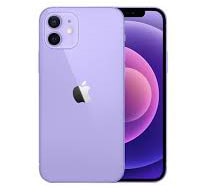 The iPhone 12 with 64GB memory comes in across the board at £679. But, Amazon has one at £657 if you are happy to have this smartphone in purple. The internal memory is a more than adequate 64GB and with the 6.1" screen, viewing has never been better.
Google Pixel 6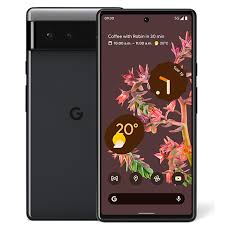 The Google Pixel 6 smartphone has been hugely improved from its predecessors. Available in 3 colours, a camera almost unrivalled and 128GB of internal storage, this is well worth considering. Amazon has once more offered the best deal on this phone, priced at £598.21.
Xiaomi Mi 11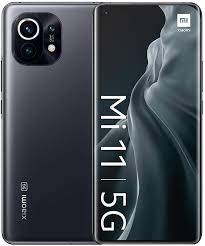 While not as well heard of as other smartphone providers, Xiaomi is certainly going to be up there very soon. At a lesser price, with similar (and even better in some aspects) spec than the smartphone giants, this phone has every right to jostle for the top spot! With an impressive battery at 4,600 mAh, 108MP camera and AI eraser for photos, genuine consideration should be given to this gem. Xiaomi themselves hold the best price for this handset at £599.
Toys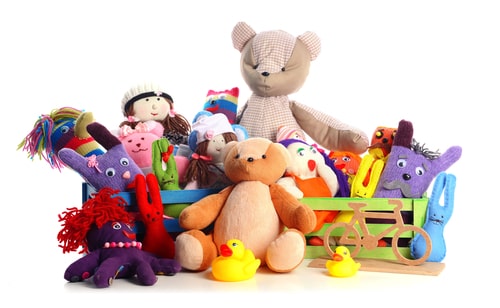 Given the vast selection of toys available for every age and gender, it can be difficult to pin down a handful of specific items to choose from in the Black Friday sales. Luckily, this is where Google Shopping can be your ally. The site has consistently proven to find the best prices on millions of items across the web, helping you to get the best deals and get more for your money!